4 gennaio 2016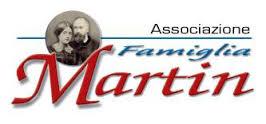 To the BOARD OF EDUCATION, the FAMILIES, the STUDENTS
of the S. FREUD School
Thank you so much for the generosity you have proved in gathering the food for the Charity Organization.
Thanks for your availability to help people in need.
With the collected food we could help the people in need to whome we are offering our company and our friendship. From this simple act you can find new friends and you can support more than 70 families.
A small act can show that the human solidarity and availability is alive, it is spread around and it aims at meeting the big needs as well. That means that the Providence keeps working.
Best wishes for a Happy New Year
Charity Organization – Città Studi
Associazione Famiglia Martin