15 maggio 2019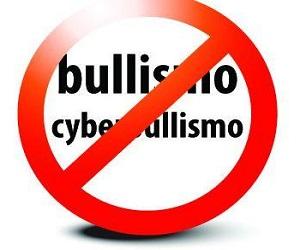 On Wednesday 15th of May 2019, all the students of the 5the grade of Human Science, IT and Tourism will take part in a meeting about Bullying and Cyberbullying, held by the representatives of the Security Forces.
This meeting will be held at the schol's premises from 9.00 a.m. to 11.00 a.m. in the Auditorium.
CONTENTS
The meeting will focus on the different aspects that feature these dangerous actions in order to promote a useful thinking
The verb bullying describes an aggressive behaviour towards the ones who can't protect themselves. It's an unbalanced relationship between the victim and the bullying person: the victin vcan't stop these actions and the bullying person carrries out these actions to hurt the victim and these actions are constantly repeated.
So when a student is constantly bullied by his/her classmates we can talk about bullying actions. It is not a single action but it is a behabviour that is shown on a regular basis in order to gain power over another student.
Some people say: "What else could it be, it's guys' staff". It is the worst way to under-estimate this phenomenon. We often read about constant harrassment but what is published on the papers is only the tip of the iceberg.
Some recent surveys have proved that in Europe an adolescent out of four has been the victin of bullying actions at least once so it is really important to take action against this problem: the bullying actions havn't only got immediate consequences, they can also affect the students' personality when they are adult people.
The new type of bullying behaviour is called cyberbullying, a sort of on-line bullying. Internet has offered everyone new possibilities but the other face of the coin is related to the risks related to an improper use of this tool.
On-line bullying is an intentional aggressive behaviour that is performed in a different way mainly on the social networks (Facebook, Twitter…), the synchronous chat lines, the online forums, the calls and the text messages.
Bullying through the Net makes you feel stronger. The traditional bullying is a way to harrass as an indivudual or in a group while the cyberbullying boarders are wider because of the Net.
WAYS IN WHICH IT IS PERFORMED
Her are some examples of the ways the cyberbullying is performed:
– rude annoying messages (flaming)
– spread gossiping through the smartphone, emails, social networks (denigration)
– posting or forwarding information, images or videos (including the fake ones)
– stealing the identity or the profile, creating fake identities or profiles in order to damage the victim's reputation
– abusing and mocking the victim through texting, emails, the social networks, the blogs or other media;
– threaten the victim through the media
These bahaviours may produce the bullying actions (at school and in the other gathering places) or they can occur on-line.
OBJECTIVES AND AIMS
teach the students how to recognize these phenomena
teach them how to manage the possible dangerous situations
rise their awareness about this topic which is so present in our society