12 aprile 2016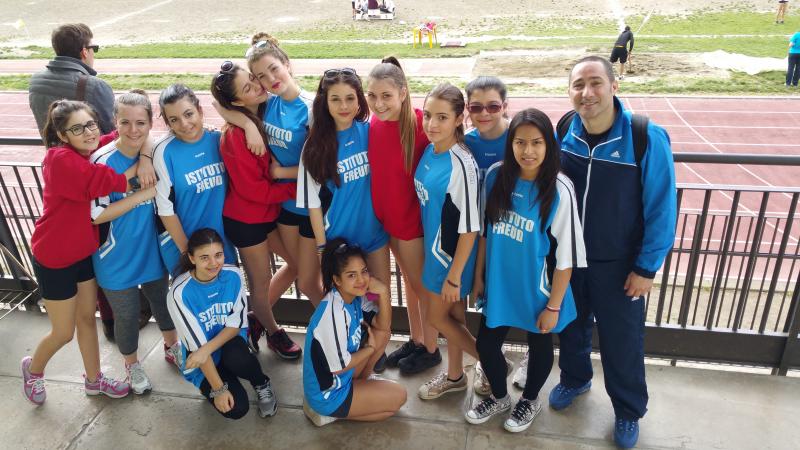 Today twelve students from the Recognized State School S. Freud, IT and Tourism took part in the Athelitcs competitiotn at the Giuriati University Sports Centre of Milan based in Via Pascal, within Students Sports Championship's competitions.
The students took part in different sports among which the the 100 mt run, the high jump, the long jump, the obstacle race, the discus throwing, the shot put, the relay race, the 1000 mt run and the 400 mt. run
The girls reached the middle of the ranking and they competed versus other schools of Milan.
Sofia Gelmi states "It was a great day, full of emotions. We competed and we enjoyed the pleasure of doing sports, it was mainly a moment to come together.
We get on in our group of girls, we support each-other.
Apart from the final outcomes, we loved taking part in all that!!!
We'd like to say thanks to the teacher Giaimo since he has always supported us and he has always believed in us. And he's also so nice!!!
We'd like to say thanks yo the school as well for the opportunity they gave us".
The Freud School promotes these gathering moments because of the importance related to the possibility to improve the relationships between the students.